LIVING QUARTERS CONVERSION COMPANIES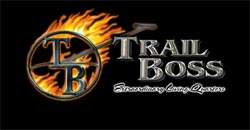 Trail Boss Conversions
sets the industry standard for quality living quarters. They offer a complete array of features. Each living space is custom crafted to your personal specifications to provide the unique accommodations and options you require. Their cabinets are hand-crafted one at a time using only the top-grade FAS Appalachian Oak. They use only full-box cabinets with mortise and tennon joints in all face frames and doors. Compare their workmanship and available options and see the value built into Trail Boss Conversions.
---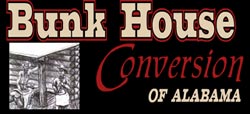 Bunkhouse Conversion of Alabama, Inc.
opened its doors in 2001 with a mission of building quality living quarters by offering innovative floor plans, progressive engineering, finer interior appointments and finishes, and outstanding customer service.
---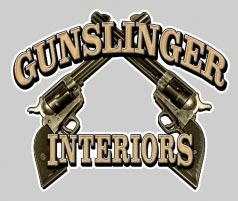 Dalton Enterprises, Inc.
manufacturer of Adam Trailers, is nestled in the heart of Southwest Virginia. Adam Trailers was created by horse people who strive to serve horse people. Adam Trailers manufactures a complete line of All Aluminum, All Steel and Steel Frame Aluminum Skin models for the horse and cattle industry. They also custom fabricate interiors to offer you the luxuries you desire. The goal of Adam Trailers is not to be the biggest but the best.
The work force at Adam Trailers is made up of country craftsmen with over 30 years of combined experience in the trailer industry. These country craftsmen strive hard, with the knowledge that has been obtained from you over the years along with our expertise, to give you, the customer, the best trailer on the market.